Metaphor
Metaphor started out as a Genesis tribute band, with their first album of all original music "Starfooted" released to great acclaim in 2000. (Starfooted is now out of print but available as a download from CD Baby.)
Here's what the critics are saying about the music of Metaphor:
"Metaphor shows the unique creativity of Gentle Giant, exploring extraordinarily inventive territory..." (Progression Magazine)
"Epic, fantastic, surreal, enchanting..." (MovimentiProg)
"Magnificent and variation-rich symphonic prog rock" (Gothenburg Artrock Society)
The Sparrow
TropeAUDIO TA045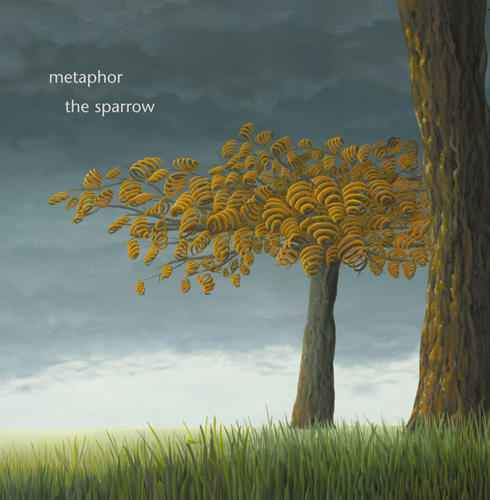 Release Date: 9/11/2007
Following the success of their first two albums, Metaphor comes back with a conceptual epic "The Sparrow" based on the best selling book of the same name. Composed with the kind blessings of author Mary Doria Russell, this new release features over 70 minutes of music filled with emotion, splendor and mystery. This CD is sure to please fans of symphonic progressive rock and excellent science fiction/philosophy (or what we call "sci-fi-losophy").
Lineup
Jim Anderson | bass
John Mabry | vocals
Malcolm Smith | guitars
Marc Spooner | keyboards
Greg Miller | drums
Entertaining Thanatos
TropeAUDIO TA042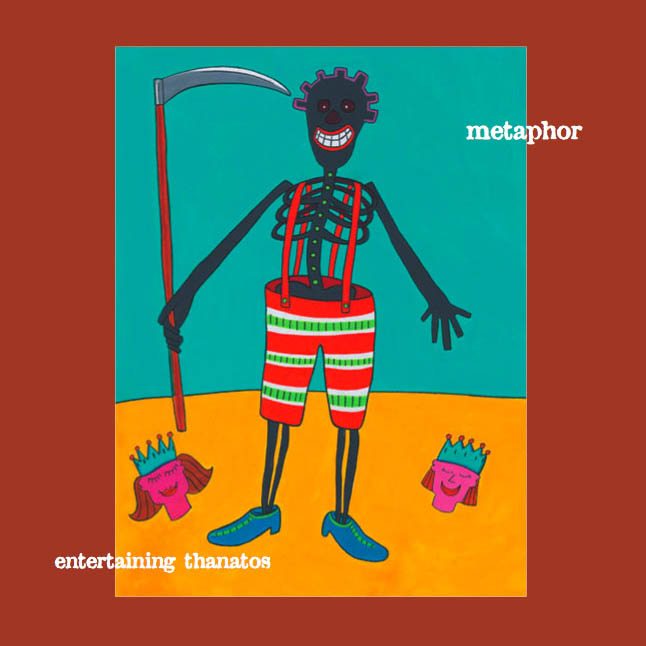 Release Date: 2/10/2004
After the wide critical acclaim and success of their first CD "Starfooted," an Francisco-area progressive rock band METAPHOR is back with their eagerly-awaited second effort. Here is more great progressive rock featuring new depths of compositional ideas as Metaphor continues to explore its evolving musical identity. METAPHOR's first CD was praised for its musicality, harmonic sensibilities, and thoughtful vocals. Listeners will find "Entertaining Thanatos" evocative of not only the golden age of prog, but also the modern day--and future--of the genre.
Lineup
Jim Anderson | bass
John Mabry | vocals
Malcolm Smith | guitars
Marc Spooner | keyboards
with guests:
Jeffrey Baker & Bob Koehler | drums